Discussion Starter
·
#1
·
Hello all,
I've been following this forum for quite a while as you've all created a fabulous resource to help any X350 owner keep their Jag in half-decent condition. I've been meaning to start my own thread to contribute my own trials and tribulations, but being lazy, and having a thread on the car on another forum (booo!), I've never quite got around to it. Until now...
So, may I present my first Jaaag: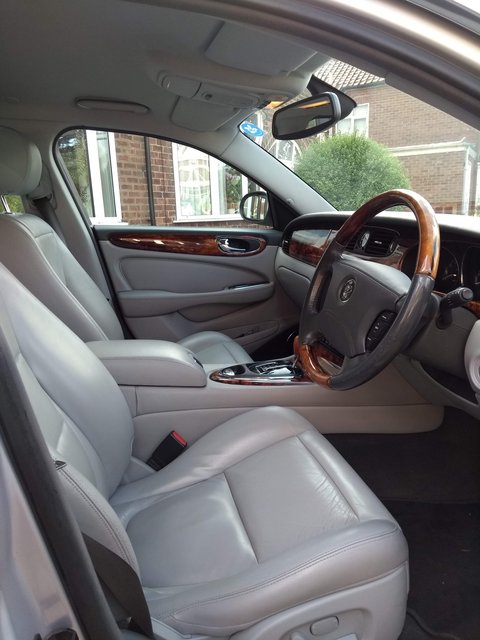 It's a 2005 3.0 petrol. I bought it with 42k miles on the clock and is currently around 55k.
It started life as a Jaguar management car (as many did), first real owner was a steel works owner in Sheffield when it didn't do many miles. Second owner was a property developer down in Caterham, with me being the third.
In the last two and a half years, I've done quite a bit of work on the car. MOT history was good, but there were many bits that needed doing.
To date, I've done (or had done) the following:
Replace Windscreen Wipers
New Cabin Filter
Cabin Heater Flush (didn't work)
Winter tyres & wheels from ebay
Ctek charger bought
Boot Mat
Air Con Recharged
MAF Sensor clean
Battery replaced
L/H mirror motor replaced
Drivers Inner Door seal (s/hand)
Engine Air Filter
Greased bonnet release cable
Checked front earthing studs. Replaced all.
Rear subframe cleaned, treated and sprayed with Bilt Hamber Dynax
Headlight & Sidelight bulbs upgraded
New discs & pads all around, aux drive belt, diff oil change, spark plugs and fuel filter fitted
Power steering fluid flushed
Gearbox oil changed
Boot gas struts replaced
Summer alloys refurbed and fitted with Uniroyal Rainsport 5s
Air suspension pump serviced
Upgraded indicator stalks
Replaced rear tie rods and drop links
Wiper modification to double sprayers on each wiper arm
Arnott Wabco Air Compressor & Relay (service above didn't work)
Painted Calipers and Brake Discs
R/H ABS sensor replaced
Main Beam Headlight bulbs replaced (Bulb Failure)
Stainless Steel Fuel Tank Straps fitted
Respray on Boot Lip, rear drivers-side door and lacquer peel on bumper.
Rear Caliper slider pin seized. Unseized & all others serviced.
New EBC Ultimax Brake Pads Fitted (previous new pads squealed at low speed)
ECM & gearbox reflash
Heater Matrix Replacement
New Winter tyres (Kleber Krissalp HP3 235 55/17) fitted
Replaced boot chrome trim for new one
Replaced grille & surround for a black mesh version
R/H rear ABS sensor replaced again (Cheap eBay one failed)
Suspension Refresh - Rear Upper & Lower Wishbones, Front Anti Roll Bar links, Front Drop Links, lower wishbones & Banana Arms, Front Tie Rods and rear Shock Bushes
Driveside cam cover seals replaced (oil leak),
NVH brace replaced,
Coolant flush, full geo & alignment
Replace Park Brake Motor & fix headlight wiring
Handbrake Cables
Lambda sensors replaced
Stripped, repainted and waxoyled front subframe, improved front undertray fitting
Resprayed front grille
Stripped and repainted lower rear subframe arms
Replace driver's window motor (old one failed)
So as you can see, I've done quite a bit of work. I do what I can myself, but the Jag Specialist in Donny does the difficult stuff and my local garage does the stuff which I can't do on the driveway.
My latest modification has been to create a footrest for my left foot. The carpet was beginning to look a bit worn: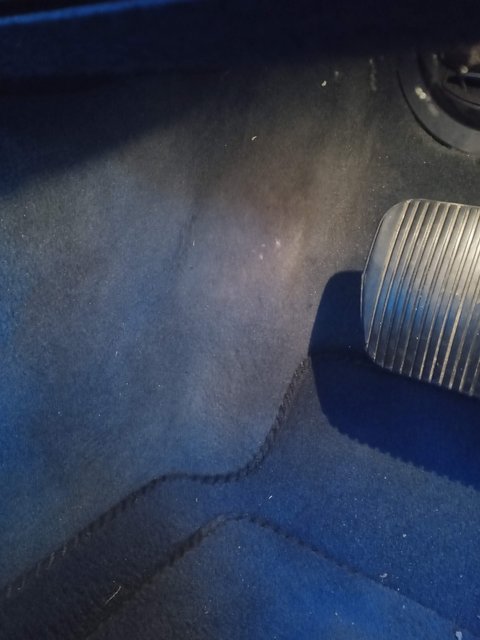 Bit of CAD: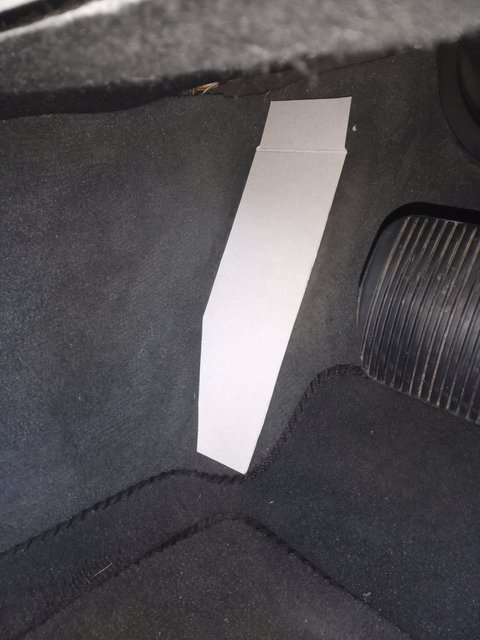 One modified Audi A2 footrest later: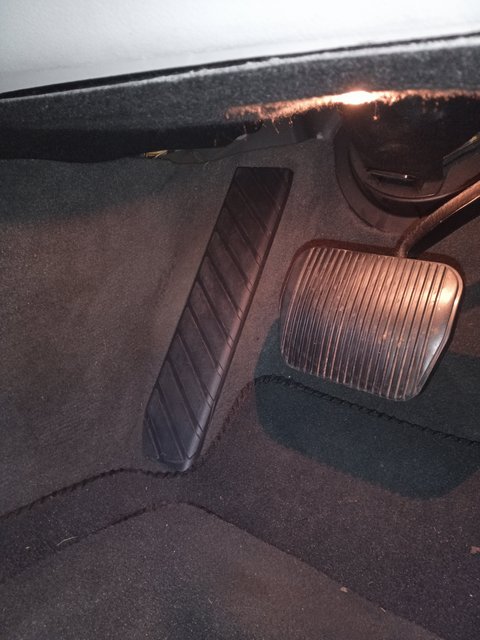 Here's the resprayed grille in gunmetal, which just highlights the mesh ever-so-slightly (black made it disappear, and as its not a supercharged one, I don't want to be accused of mis-badging with the stainless steel version):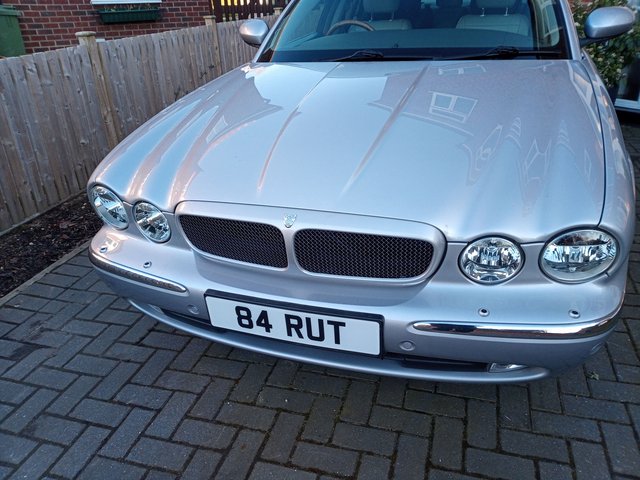 In hindsight, I should've bought the 4.2 (and seriously considered selling this one for a 4.2 several times), but given the work I've done to it, it'll be sticking around for quite a while, I think. I like the noise, the power isn't terrible (I keep telling myself), the mpg (35 at 70) and the handling. Keeping it going is sometimes frustrating, at other times rewarding. But I like driving something different. And it's been great for improving my skills...
The current to-do-list for this year includes: replace rear parking sensors (old ones on the blink), replace front cross brace (scabby) and a bit of bodywork tidying, refurb the winter wheels and replace the headlining (might last another year hopefully).
I'll try and keep this thread updated as and when I find something else broken or fix something. So that'll be next week then...
So there you go. I hope you enjoyed reading. Please let me know if you have any questions or want to see any more pics (I have quite a few).
All the best,
WP