XF S 3.0D V6 18MY Italian Racing Red
This initial post was edited 29th August after the details of this event were finally released, and then again on 2nd December following the announcement of our Saturday Gala Dinner venue.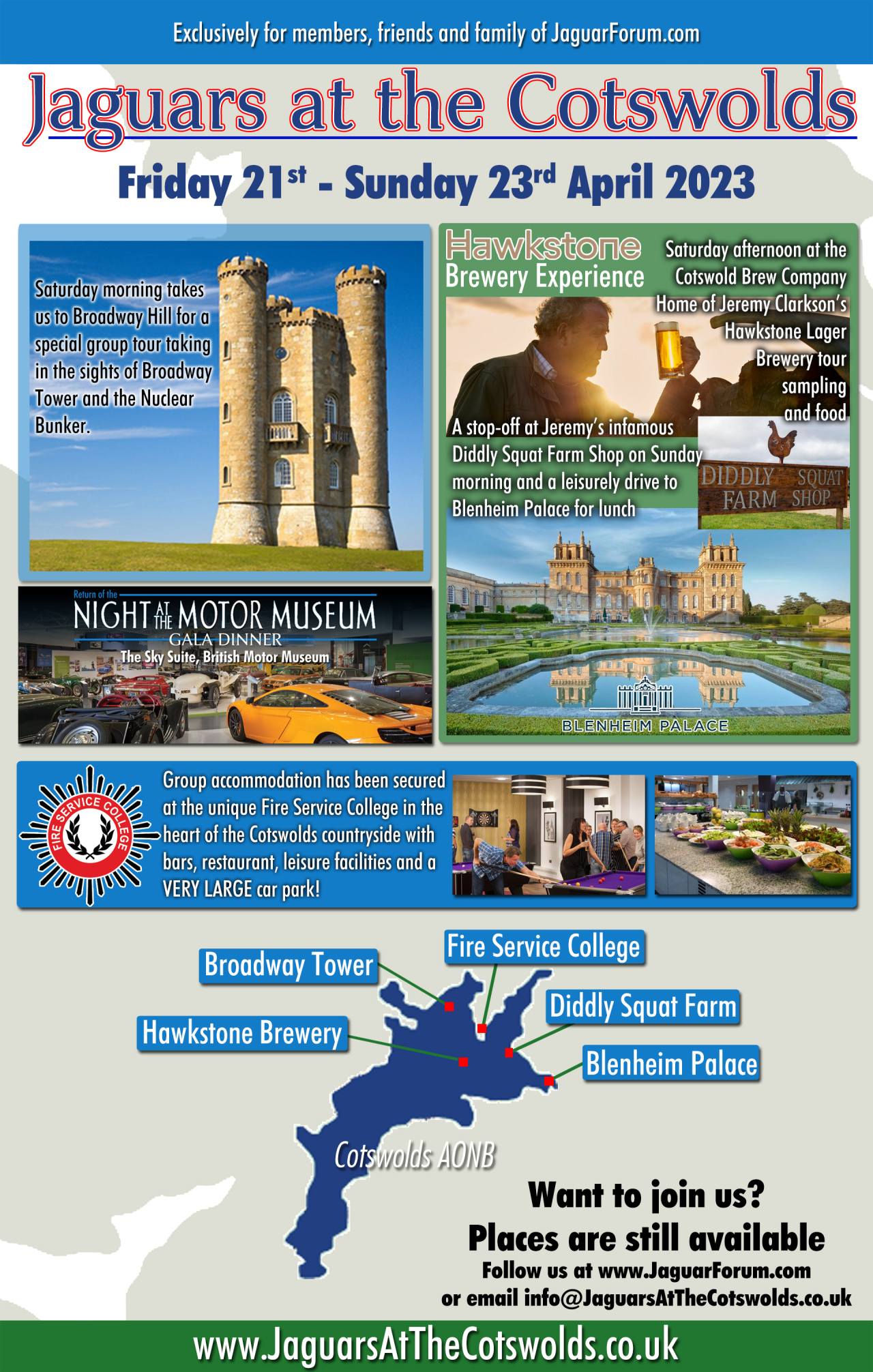 The original post:
The 2nd "Jaguars at the ..." Weekender
Following in the footsteps of the hugely successful
Jaguars at the Lakes 2022
event, I'm looking to put together another mammoth event at a new location over the weekend of
Friday 31st March to Sunday 2nd April 2023
Friday 21st to Sunday 23rd April 2023.
Too early for specific details as yet, too early to start a list (or so I thought) but I'll be working on this throughout the Summer and plan to announce the location, itinerary, etc around September.
I think those that attended the Jaguars at the Lakes event had a good time, so hopefully we can spread some "Jaguars at the ..." magic somewhere else in the UK.
Watch this space!
And a reminder of all that happened back in April in the Lake District...
And what did people have to say about it? A few quotes from emails I received...
Thanks again for all of your efforts to make a great weekend for us all, It couldn't have gone any better, when you do it again count me in.
It was a fantastic weekend that we both enjoyed enormously. You can definitely count us in if you arrange another trip👍
Thoroughly enjoyed the weekend. Evidently a massive effort went in to putting it all together.
A fantastic weekend. We had a great time.
You should be proud of what you achieved, I know how difficult organising events are and you did an excellent job. The facilities were great, the people were great and you were great!
I had a great weekend thanks. It was extremely well organised, thanks so much for the time you put in to it.
It sure was a great weekend anybody that didn't enjoy themselves must have a problem with life.
We had a great weekend! We really enjoyed it and I can't remember the last time I did so many different things in one day. You did a fantastic job Mark and you deserve as much credit as possible