XF S 3.0D V6 18MY Italian Racing Red

T minus 32 days 22 hours 49 minutes and counting...
at the time of posting
...until Jaguars, Go For Launch!
The
National Space Centre
in Leicester has
six interactive galleries
, the
UK's largest planetarium
, the iconic
42m high Rocket Tower
, and is an
"out of this world experience"
.
Admission, for
adults (16+) is £17.95
booked in advance, which gives us access to all the Space Centre has to offer.
There is a
concessionary saving of £2 for over 65s
.
There is also a
£4 car parking
fee.
Open from 10am - 5pm.
I last visited in April 2012, and it is a fun place for anyone remotely interested in space.
I am
staying on the Saturday night at a nearby Premier Inn (Leicester Braunstone)
. FlatCap and Stats are doing the same.
I have a birthday coming up in early February and this is just a birthday treat to myself to spend time with Jaguar buddies old and new.
There is a 400+ car park which opens from 9am, so it would be advisable to arrive before 10am to ensure we can park up together with ease
Jaguars Go For Launch
at the National Space Centre, Exploration Drive, Leicester, LE4 5NS
Sunday 19th February 2023
As always, there is a list - a list with a few names on already...
LATEST LIST OF ATTENDEES
MarkFY - Mark - XF X260 S 3.0D V6 (2017)
Flatcap - Martyn & Janice - XJ X350 Super V8 SWB (2003)
Restorer - John - XJ X350 Super V8 LWB (2004)
Super350 - Simon - XJ X350 Super V8 SWB (2003)
#steve - Steve - XJL X351 5.0 V8 Portfolio (2010)
Villanova27 - Rob & Karen - XK 4.2 V8 Convertible (2006)
Ashanti - Rich - XJ X350 Super V8 LWB (2006)








Jaaaaaags:
7
Non-Jags:
0
Attendees:
9
Distance Traveled, each way:
812
miles
Jag Stats:
54 cylinders (avg of 7.7 cylinders)
29 litres (avg of 4.1 litres)
2596 BHP (avg of 371 BHP)
35.624 metres bumper to bumper (equiv 24 four-legged jaguars or 3.2 Routemaster buses)
2007 average registration year
5 XJ
1 XK/R
1 XF
0 X-TYPE
0 S-TYPE
... and a website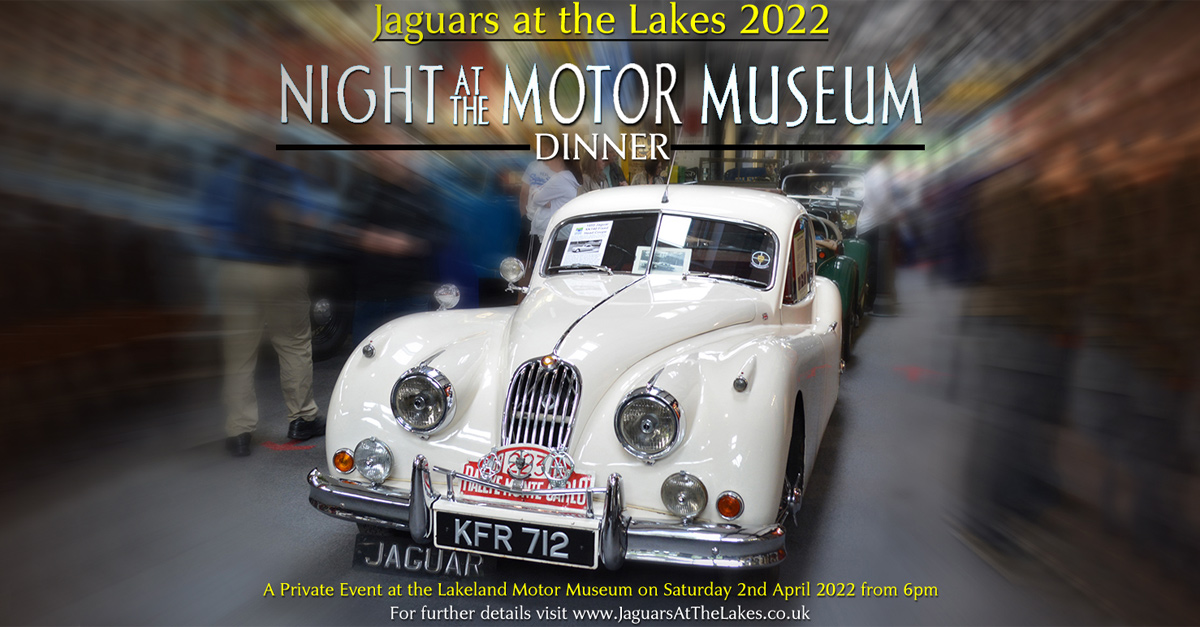 Members of JaguarForum.com visit the National Space Centre.
www.jaguarsgoforlaunch.uk
... and a map