Well, here will be my home thread for the foreseeable future, having bought my beautiful dream car a few days ago.
For those that don't know, The last 4 years have been a whirlwind of ownership in my XJ X358, A car I loved and enjoyed having many happy memories. She was with me for just a shade over 4 years having bought her at 62k miles around my 50th birthday, gone but not forgotten as they say
http://www.jaguarforum.com/showthread.php?t=67352
I started to get to thinking that around 15k - 20k per year was a little too much moving forward as she reached 130k miles so it was time for a change, I started looking quite enviously and in greater detail at the X351, See my looking, just looking thread here...
http://www.jaguarforum.com/showthread.php?t=103110
This was briefly followed by the I looked, I saw I bought thread here...
http://www.jaguarforum.com/showthread.php?t=106603
This now leads me to start my actual ownership thread relating the experiences of my time with the X351 Portfolio LWB I am now lucky enough to own.
Someone, Henry B I think it was said they were looking forward to a thread such as my X358 ownership thread. I have to say that is unlikely as this car has so many features and options there will be little I can do to change / improve although I will try.
It's more of a thread concerning ownership, the positives and any issues as they pop up, but may be more about cleaning it and adding pics initially
I had actually looked at and was almost ready to buy an Autobiography when my BFAM Ashanti made me aware at the eleventh hour of this beauty I now own, she's a Portfolio LWB version in 3.0d guise and has been spec'd with around 12k worth of options.
Black exterior again but with London Tan interior this time, a 65 plate so just 2 years old with only 16,795 miles on the clock, 20" Orona alloys in immaculate condition and lots of toys, someone really stepped up for this car, that became a bargain for me. She comes with just under 2 years Jaguar used approved warranty
Here she is......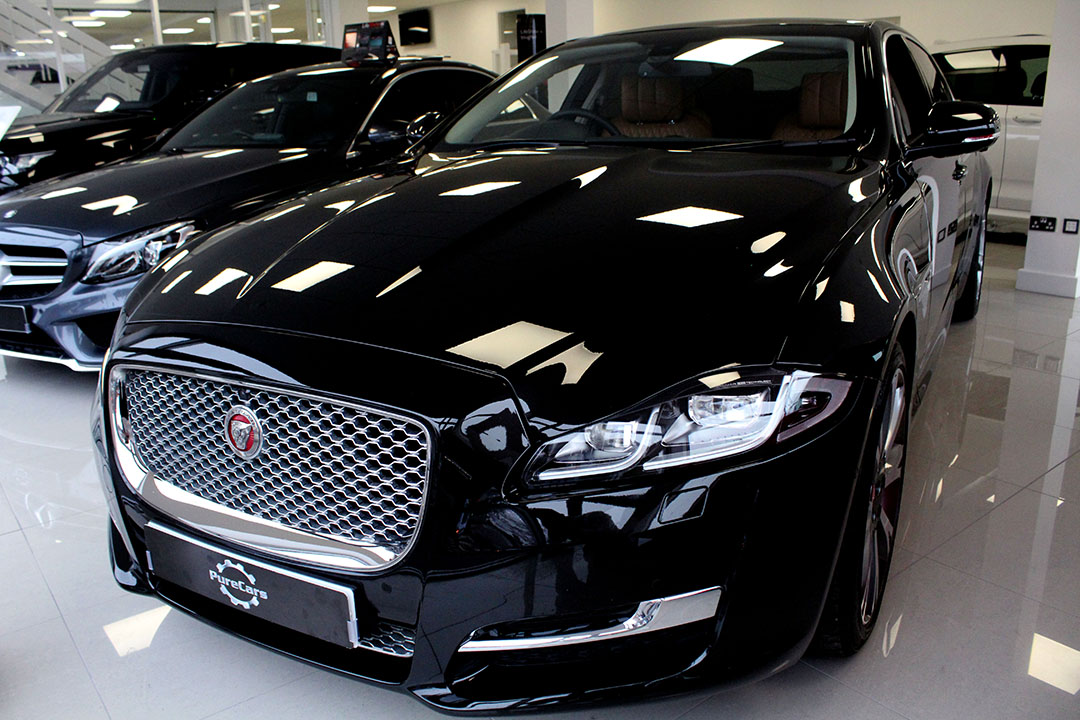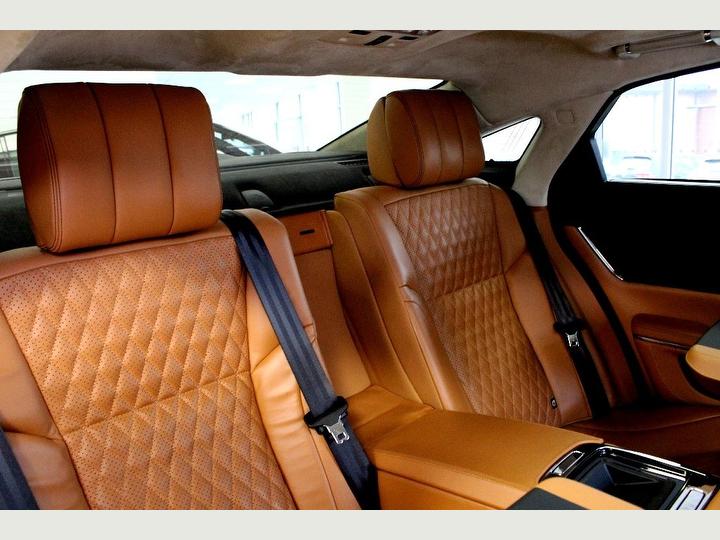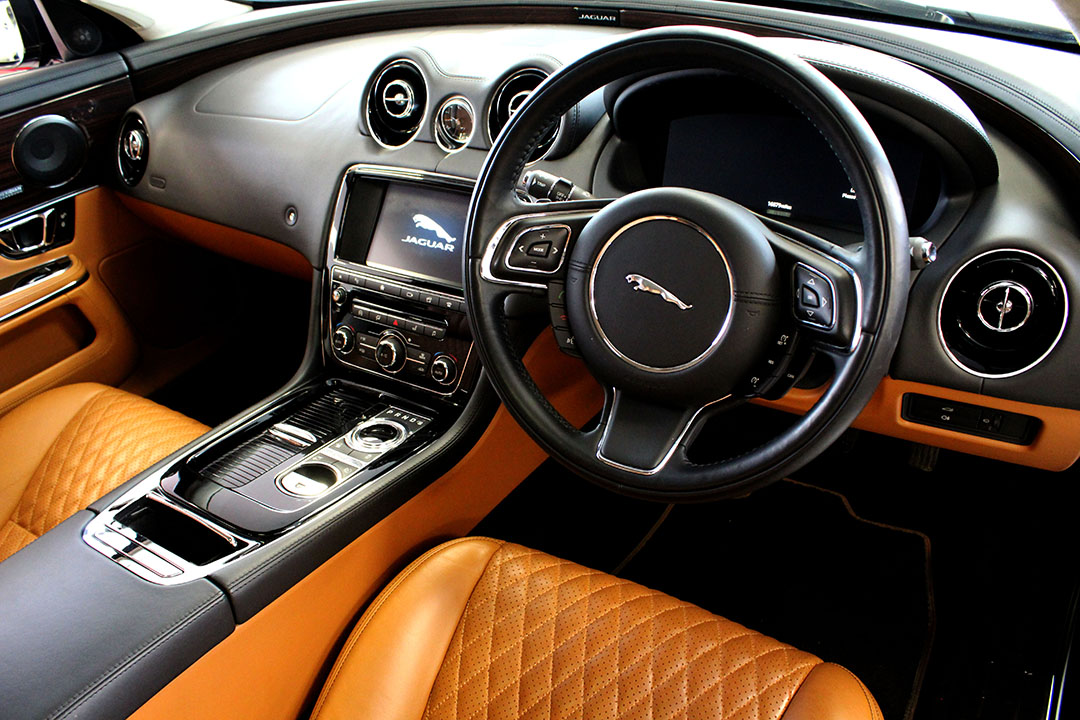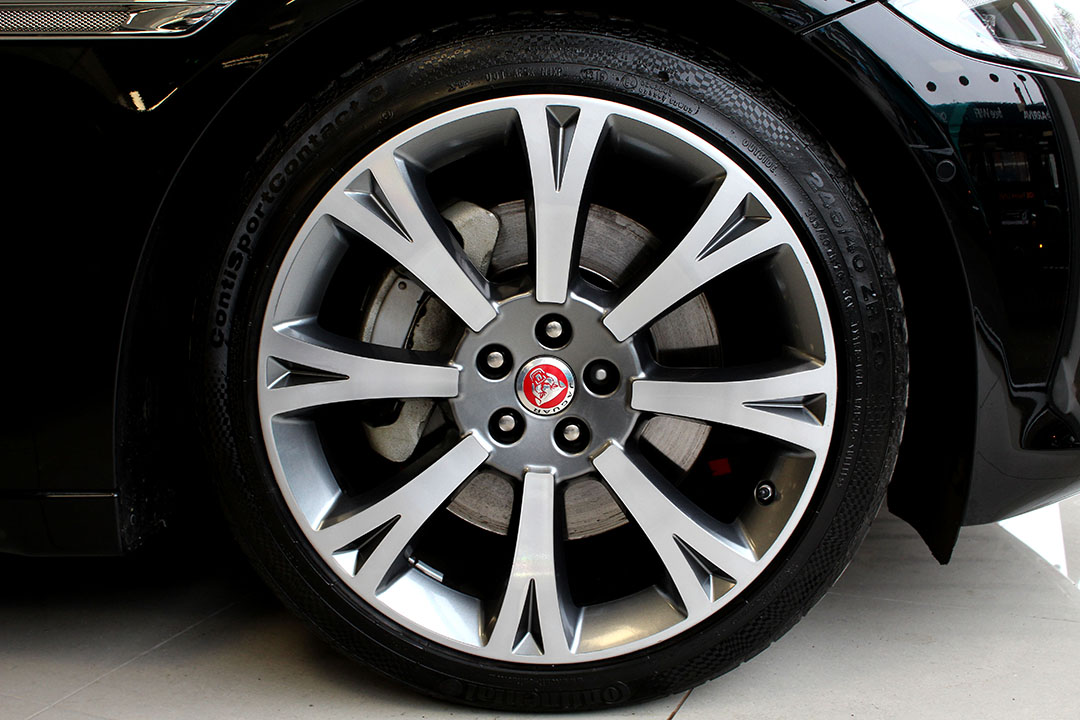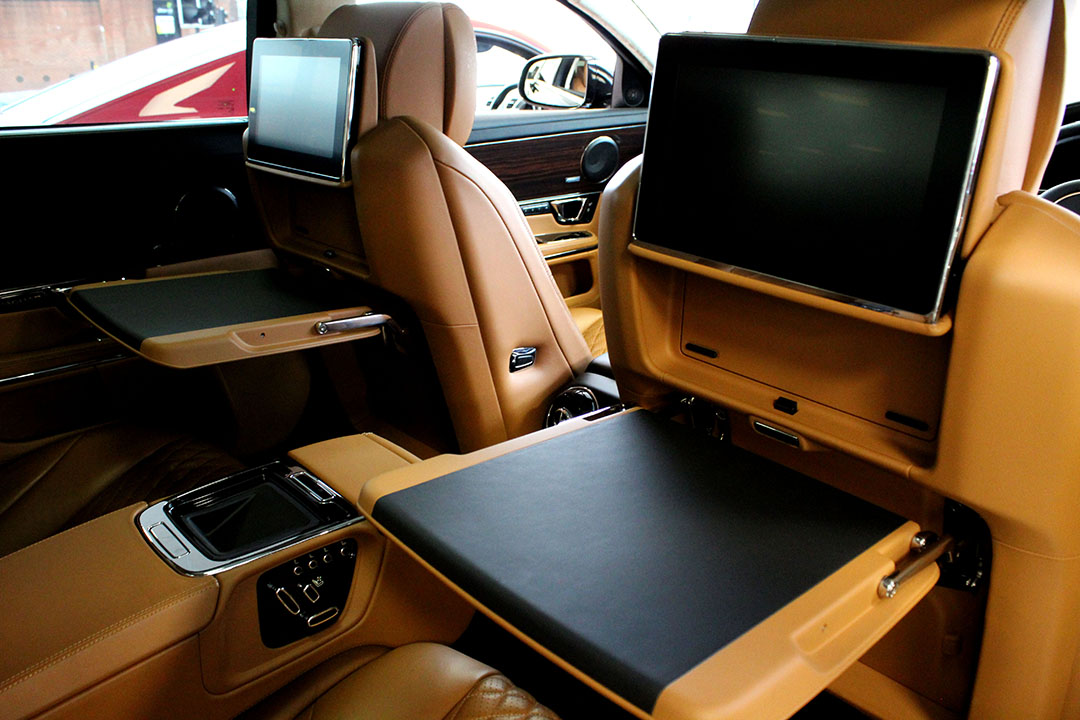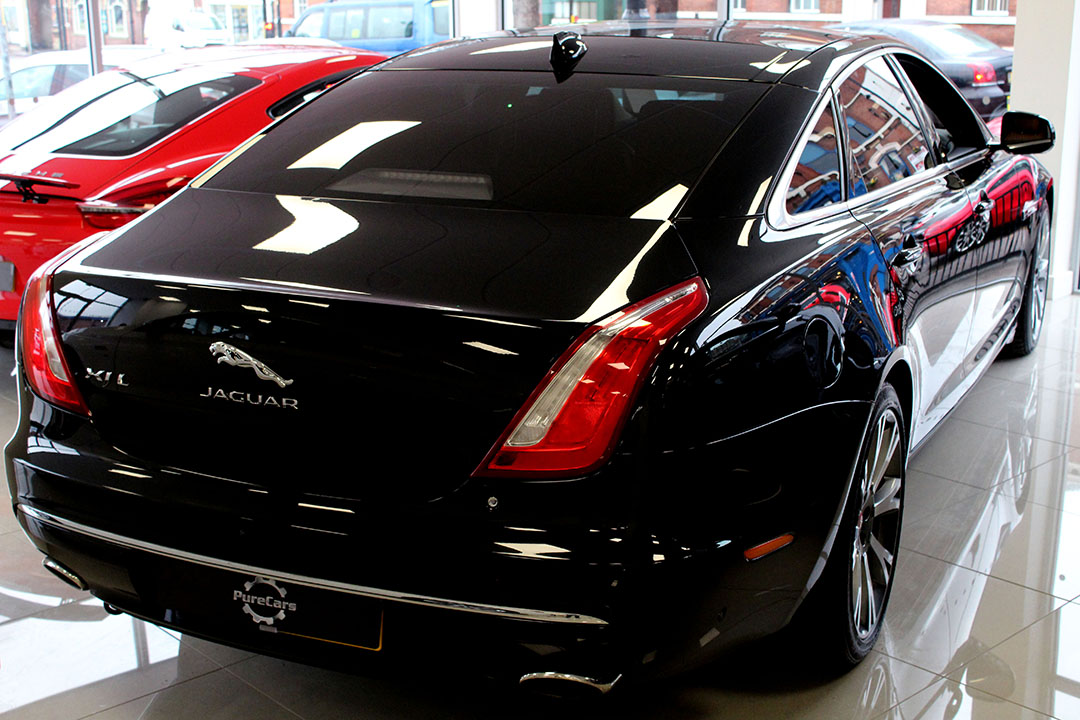 There's so much to see and learn
The rear window and side window electric operated blinds are a really cool feature :grin:
The heated and cooled seats all round with 4 variable settings on them too were also a big hit!
Played around with the TV and rear media for a while, BBC / CNN checked them out, so much more available though. It has it's own wifi hotspot so connectivity to the internet is possible and checked that out also.
The cameras are amazing, 360 degree surround camera with birds eye view is crazy, blind spot monitor and lots more.
Looks like I'll have to contact Jaguar to set up the Incontrol account as it's already registered to the PO but I'll get that sorted asap.
Loving the soft blue hue that accentuates the door handles, clock and various window buttons etc in the evening, although not on the air vents as previously thought. These will look even better once I do the illuminated sill tread plates mod.
Looks like I'll be nerding out on this stuff for quite a while
In all honesty I can't see how there is much I can do to put my own stamp on this, but we'll see as time goes by
Initial thoughts are very simple and straightforward.....
1. Personal plate added as soon as the DVLA do their thing
2. Bootlid spoiler
3. Wheels off and hubs/ calipers painted, the Red will go nicely imo
4. Front n rear dashcams are a must
5. Illuminated sill tread plates
The journey begins.....:mrgreen:
Jim