Joined

Feb 1, 2012
Messages

3,604
Reaction score

52
Points

53
Location
Well, it's coming along quite well. Thankfully. A lot of faffing about that's for sure. I've not had much time to of been able to do it in a few days due to family and work commitments so an hour or two an evening has so far spread over 3 weeks. You'll all be pleased to know I fired her up today for the first time and can confirm she sounds and runs spot on. I could only run her for 10 seconds or so due to not having coolant in the rad - I wanted to start her up much earlier but you can't unless the gearbox oil cooler pipes are connected up to the radiator otherwise she'll pump out all the ATF fluid. Not good at £20 per litre! So what's left to do then......Finish off pluming up all the rad pipework - the trickiest part of the whole job is the radiator removal/re-fitment! Refit the strut brace, cabin filter and housing, windowscreen scuttle panel and wipers, front bumper, bonnet, check gearbox fluid level and top up if necessary and fill up and bleed coolant. I'm hoping to get this lot done tomorrow so I will let you all know!
Anyway, lots of pictures of my progress - Enjoy!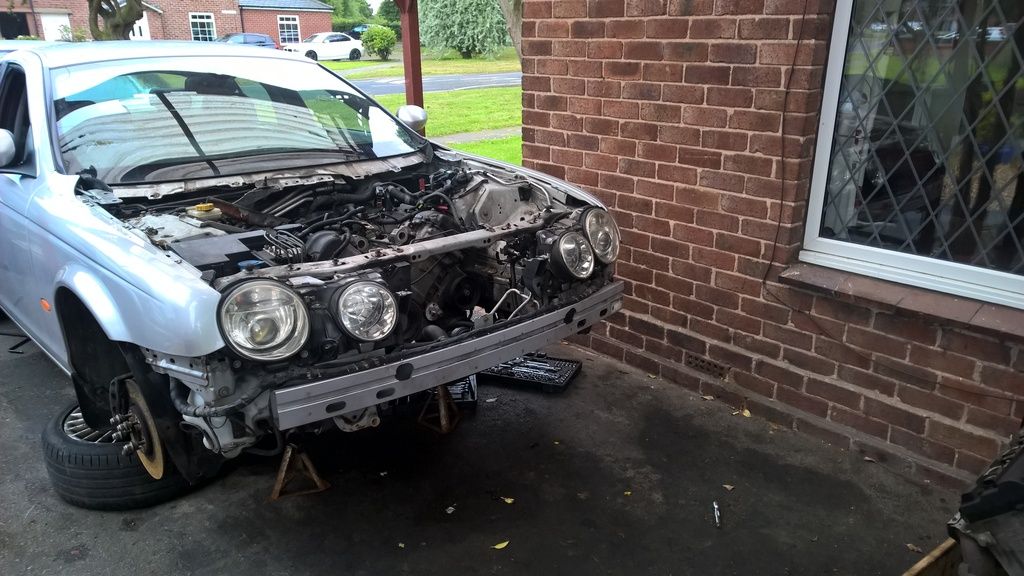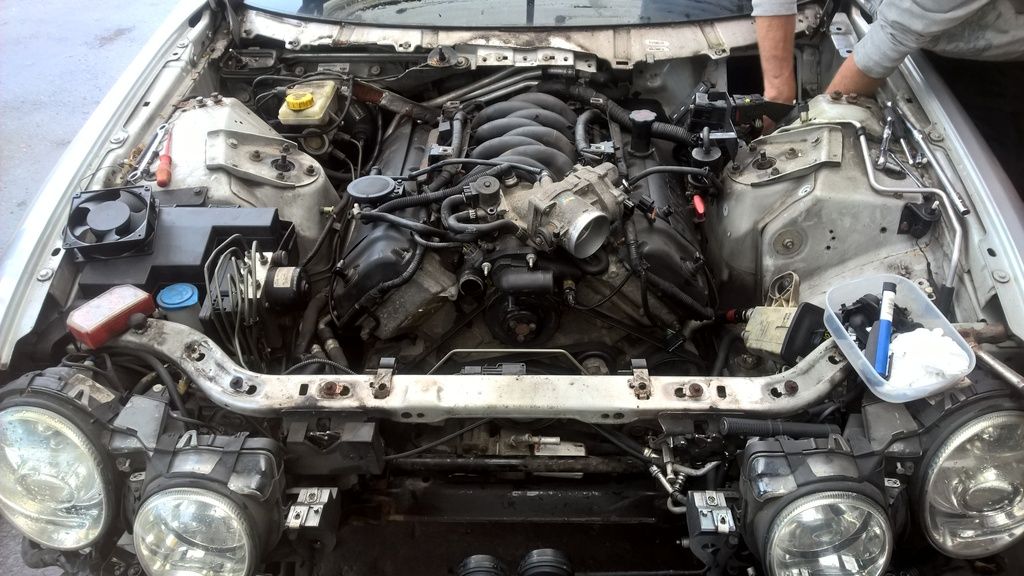 New Engine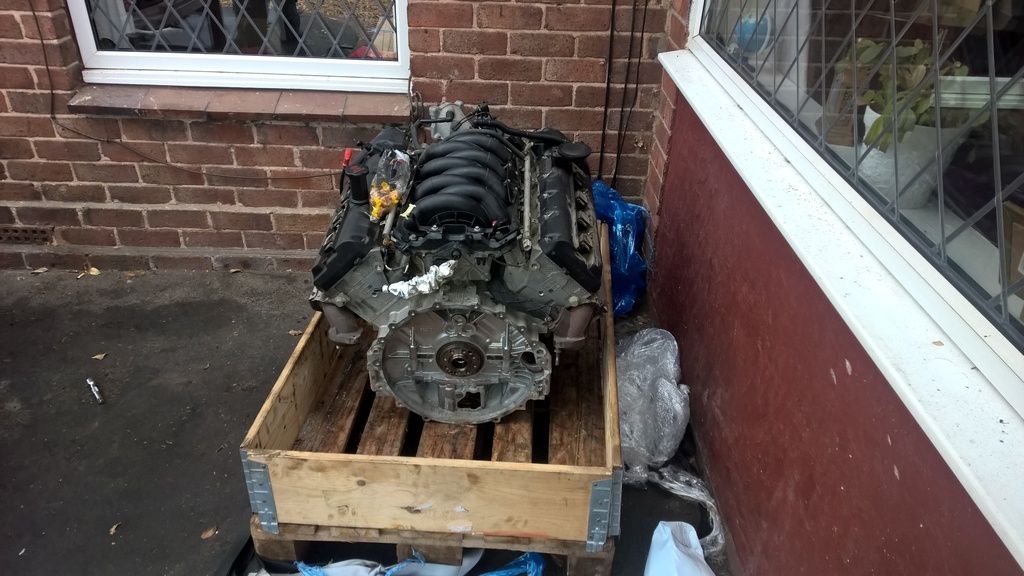 Check out the water pipe in the Vee!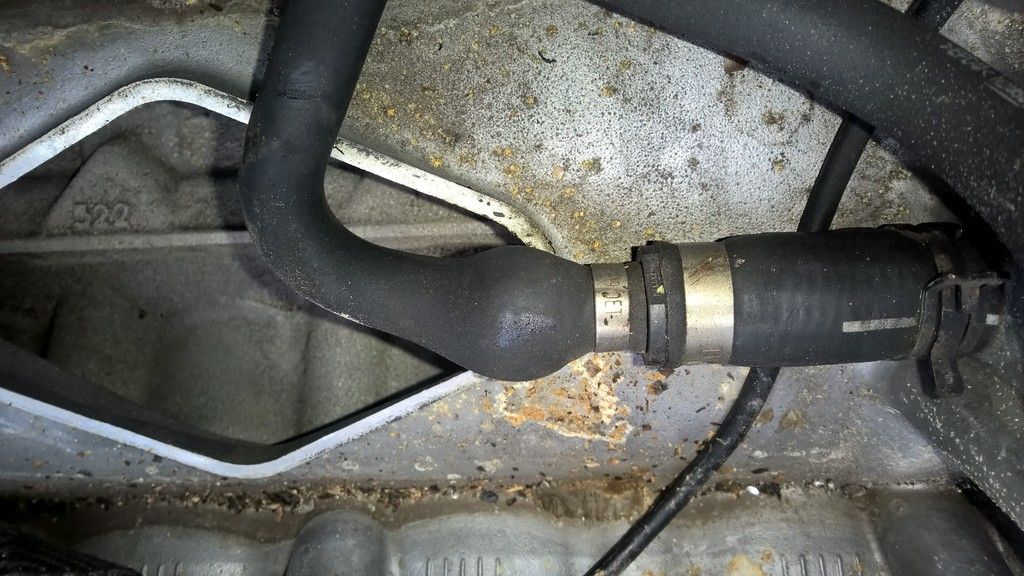 Engine out! (please excuse the mess on the floor
)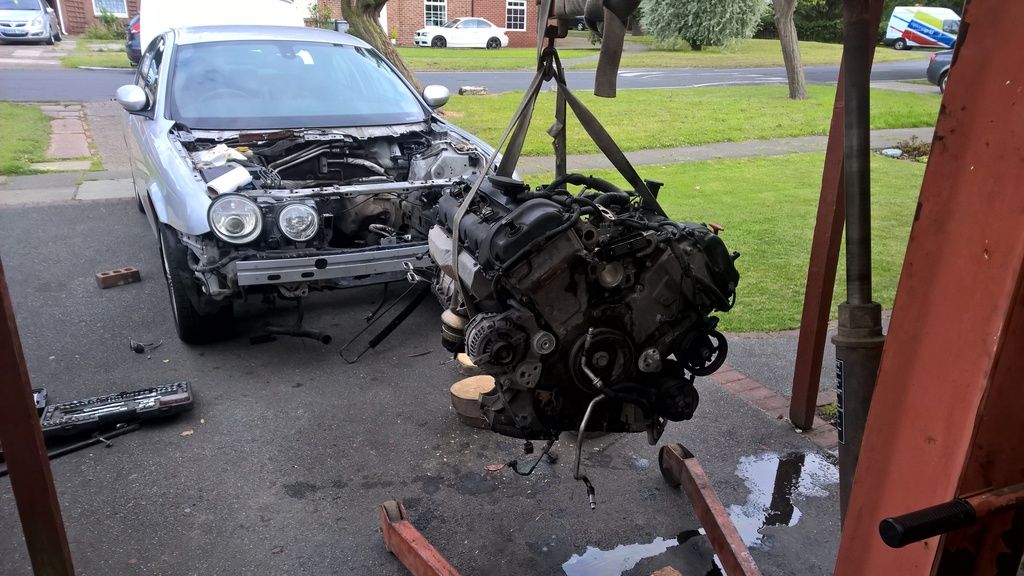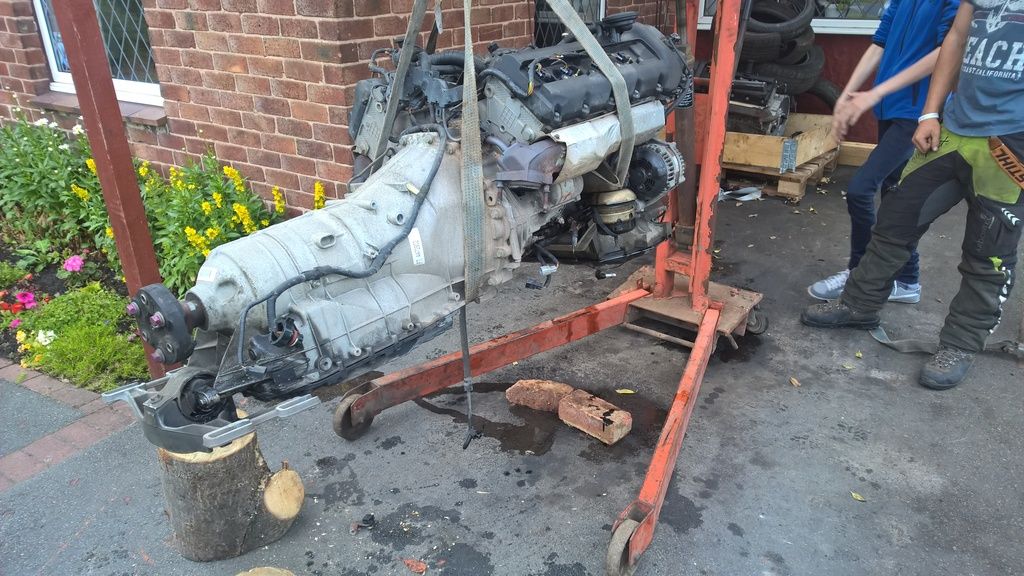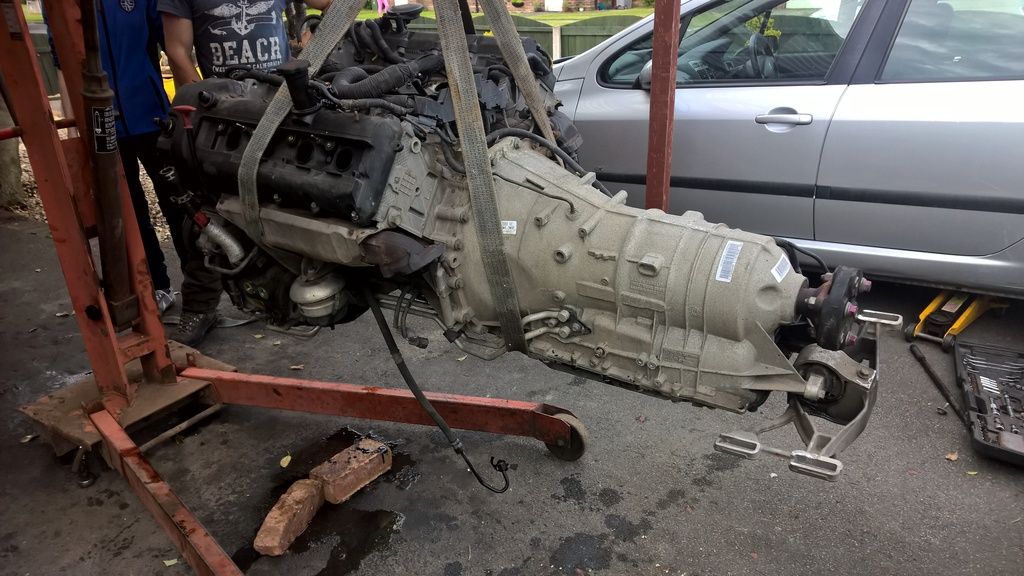 Ready to start swapping everything over
Now what you've all been waiting for!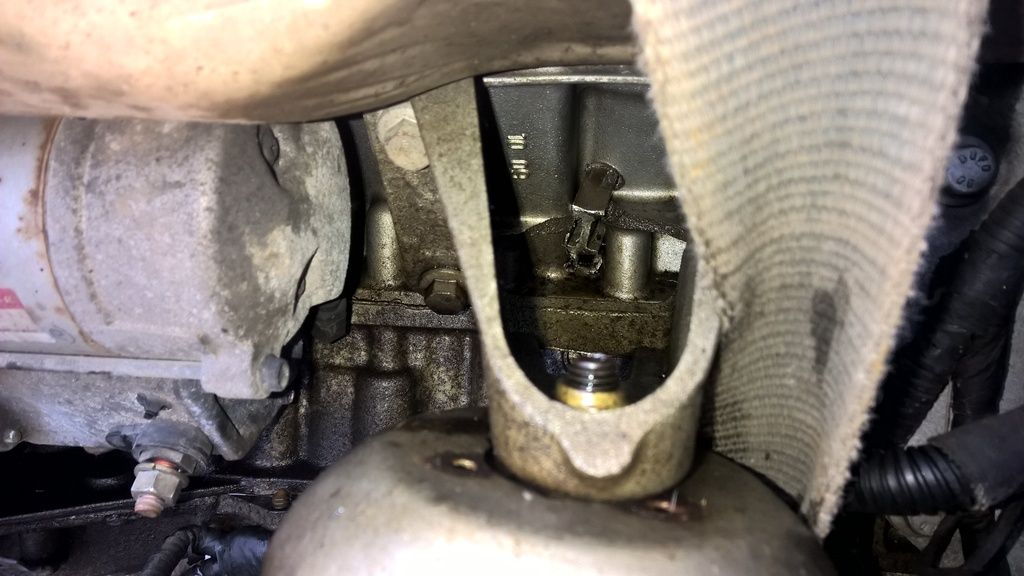 I had to buy a new EGR valve as I accidentally ruined it when pulling it apart. It was only later I realised I didn't even have too! eBay £25...
It's been slow progress but worth it. Out of all the engines I have removed before it hasn't been the hardest but it has been a little challenging! Makes the removal of the V6 out of the X Type a walk in the park! Don't fancy doing it again anytime soon though!
Ryan
Last edited: