Discussion Starter
·
#1
·
Well, this 'l be the new thread for Peter's XE R Sport, eventually collected today from Pentland Stirling
As mentioned in his X type thread...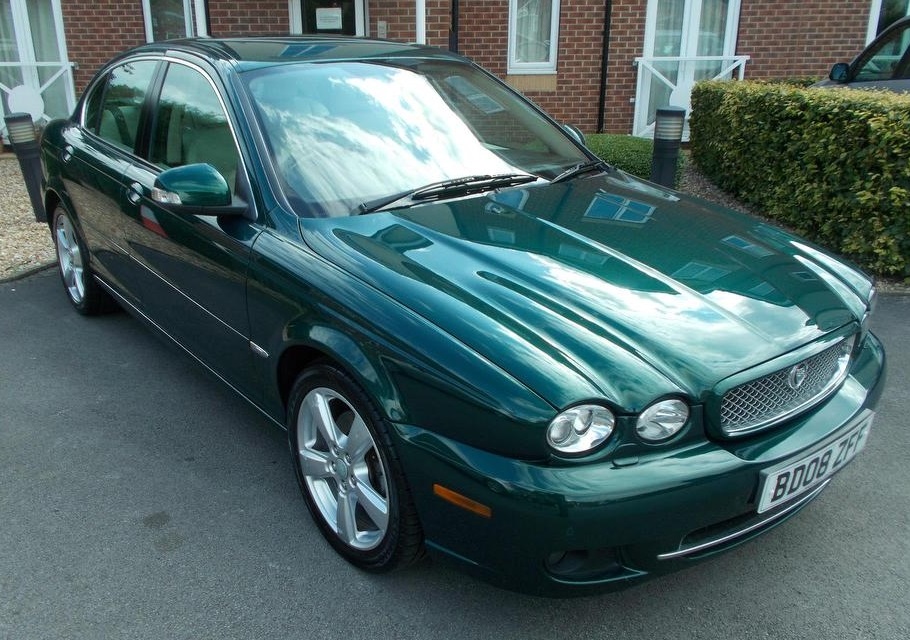 This is Peter's X type bought recently, a 2008 2.0d with 45k miles in Emerald fire with Ivory interior. She's basically a one owner car, the original owner dies and then his wife had her for a wee while before deciding to sell as she was too big for her. It's got lots of history and reasonably...

www.jaguarforum.com
She's gone to a dealer to repair, m.o.t. and sell on, so should live for another wee while, it's now XE time and he's lovin' it.
Here she is below, the dealer pics, XE R Sport 2.0d in Italian racing red, with gloss black wheels, 2 tone leather interior, really quite a nice thing
Unfortunately the process from Pentland hasn't been so smooth, the main one being a V5 hold up.
The car should've been ready last weekend, but wasn't, then potentially Tuesday this week, but wasn't.
As Peter was working I made a call on Wednesday late afternoon and Was assured he'd call me back, but didn't, Peter called around 11am and again at 3pm on Thursday with no return call, so I called around 4.30pm to be told he was busy and they'd get him to return my call.
No thanks I said, I'll either speak to him now or his boss, but he arrived and advised of the delays etc etc etc
I explained that their issue meant he was car LESS for the weekend and he'd need a courtesy car to enjoy the local bank holiday, so it was agreed that we'd call in late today ( assuming the V5 hadn't arrived ) and he'd get a courtesy car until his was ready.
Funnily enough he got a call to say that it was ready for collection at 1.30pm as the V5 had arrived today!
Now, bearing in mind the extended delays, it was taken for granted that the small chips, alloy wheel kerbing, side skirt rash etc would've been easily resolved and the car immaculate, we were assured this would be the case, several times.......NOT the case when we arrived.
Less than happy for sure and so spoke to another salesman as the guy he was dealing with was off, couldn't write the script.
He was helpful enough but wasn't making good noises and so we escalated it to the business manager, who turned out to be more than helpful.
We showed the bits n bobs needing done, as agreed below
Passenger door chips / handle
Rear passenger side wheel kerb marks
Scratch / chip on rear bumper
Paint run on drivers rear wheel
Chip on drivers door
Road rash / chips on front bumper
He fully agreed with everything we discussed and stated that is
NOT the way they present / sell cars and everything would be fully rectified.
It was agreed that Peter took the car, it'll be taken back in around 3-4 days time and be gone for 3-4 days to resolve the issues, a Jaguar replacement available for that period of time until fixed.
The process hasn't been great by Pentland, but that said, the business manager really stepped up and agreed, going above and beyond to resolve to satisfaction.
End result meant Peter drove the car away today, like a dog with two tails, absolutely buzzing and out n about enjoying, putting on some miles as we speak
The car has literally just been m.o.t'd and with a full Jaguar service just done last month incl oil / filter, air, pollen and fuel filter.
There's a few wee bits n pieces he wants to do
Rubber boot liner - already purchased
Rubber mats - to be bought for work days ( the existing originals are like new )
2 new front tyres ( the existing are 4mm with the rears as new )
Calipers - possibly painted car body colour to match
Possible remap
Other than that, see how it goes
Jim