XF S 3.0D V6 18MY Italian Racing Red
So let's kick off with a post from the "What did I do to my Jaguar today" thread...
It's been quite a busy couple of weeks...
I've been looking for an XF X260 for quite a while and planned to buy late 2022 or early 2023 when the "right one" became available. After 4 months of serious searching, on Monday last week the "right one" presented itself to me. I arranged to have the car moved to a dealer nearer to home for closer inspection. With my planned trip down to the Cotswolds on the Friday followed by JLR Classic Works and Silverstone on the Saturday, that left Sunday as the first opportunity to get to see and test drive the car.
Needless to say, the deal was done. Payment was made on Monday and the wait to go back and pick up the car dragged on until finally, at lunchtime today, I was back on the M6 in my 2018MY XF S 3.0D V6 in Italian Racing Red/Firenze with some rather nice 5036-style 20in wheels and more than enough toys... almost the full toy chest.
To say, "I am happy", is an understatement.
Arrived home a short while back and there was a bit of a face-off with the X...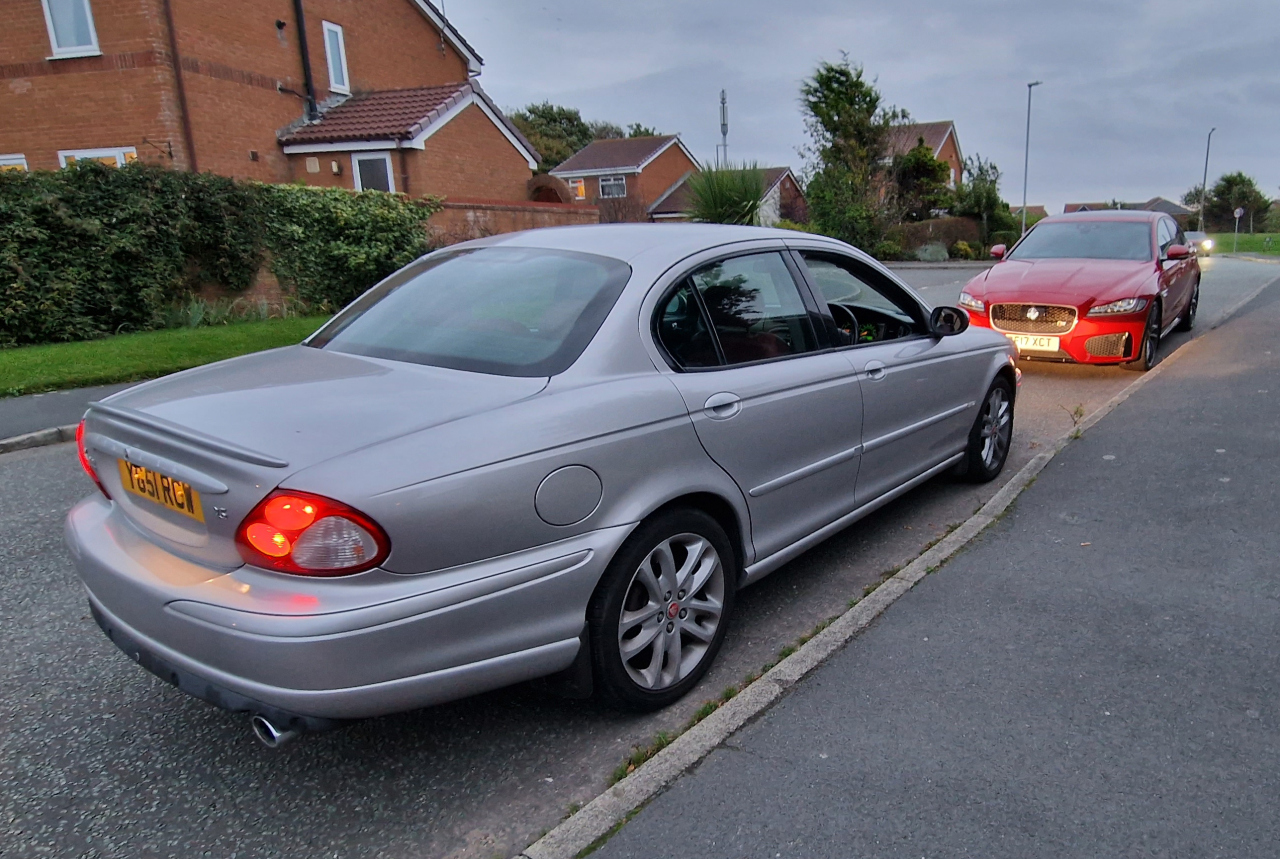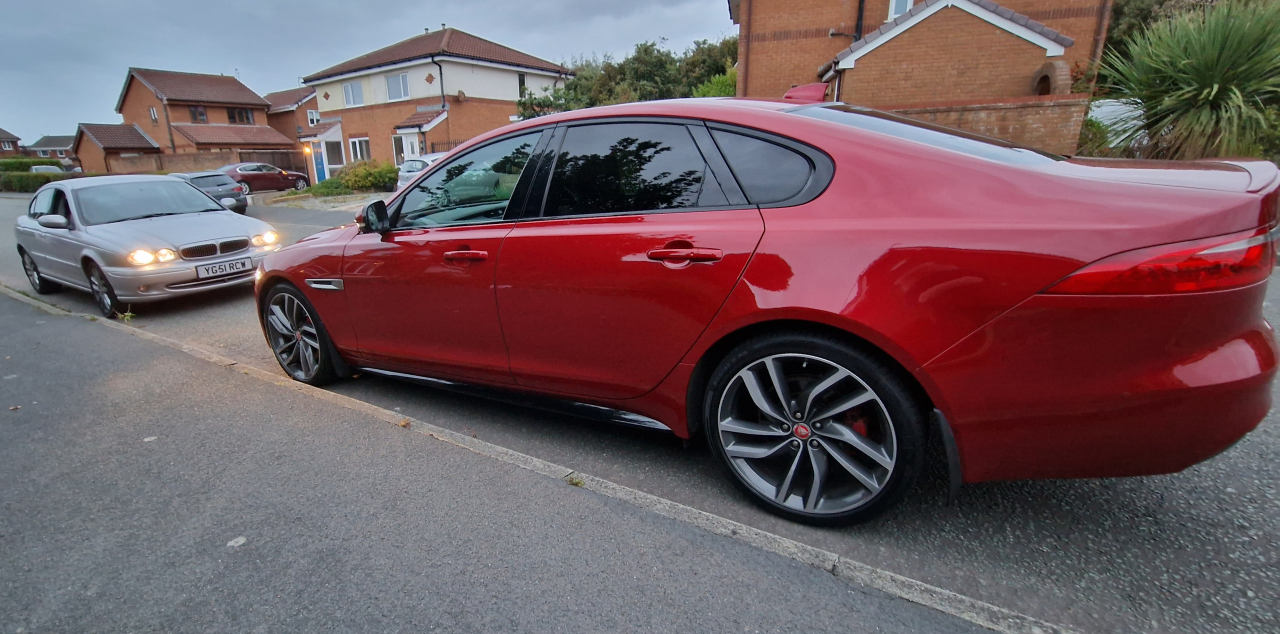 Rosso won...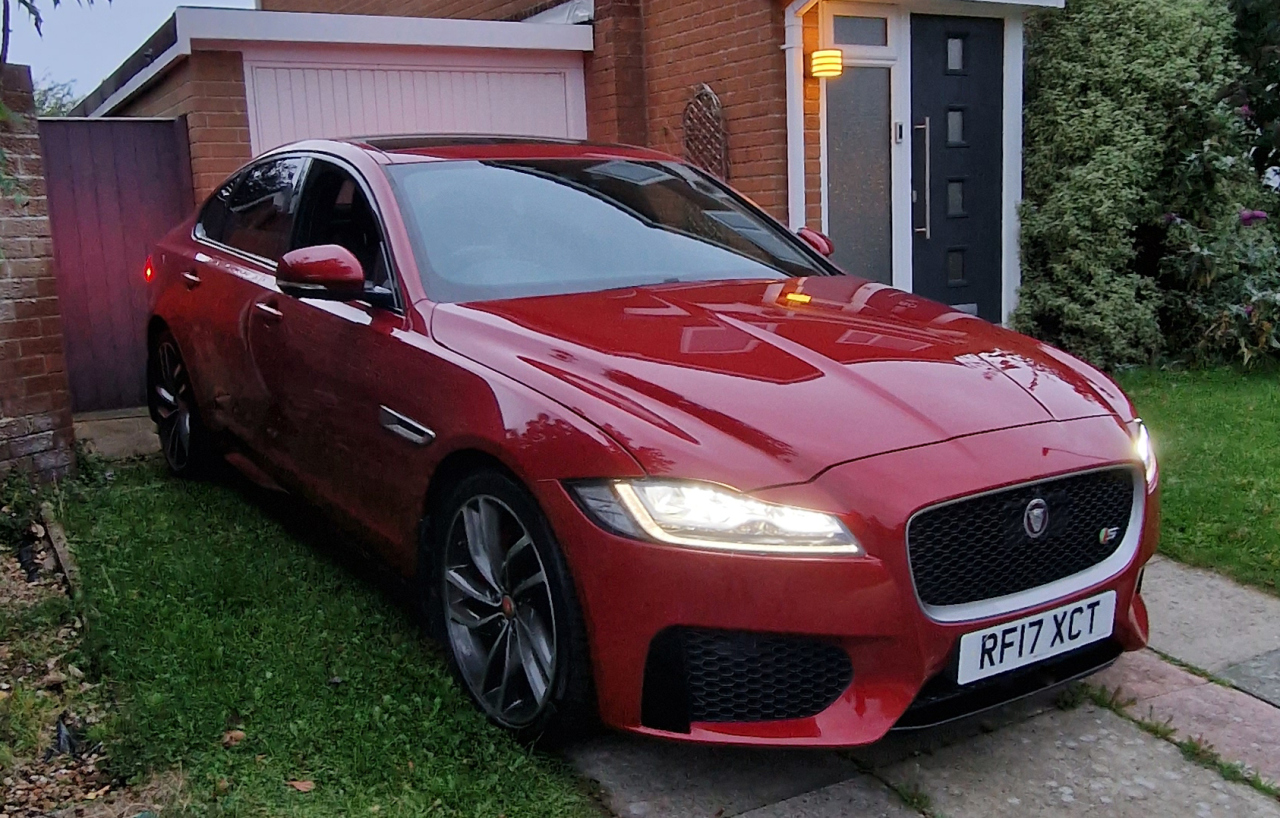 X now relegated to the road-side. He'll hopefully have a new home in the not too distant future.
He's served me well during the past 56 months and has introduced me to a world I knew nothing about 6 years ago, and an amazing group of people, and allowed me to forge some genuine friendships.
It's fair to say that this silver X-Type really has changed my life.
Last weekend, driving around the Cotswolds, visiting JLR Classic Works (where I went for my first ever car meet in 2018) turned out to be a farewell tour for me and the X.