So....
I'm feeling a bit selfish in that I've enjoyed reading and learning from a lot of the owner's threads on the forum, without telling the story of my own car, which has been a member of the forum longer than I have myself!
I always thought that my ownership wouldn't be of too much interest (not being particularly "hands on" myself), but I've had the car a few years now and perhaps her story is worth telling.
I also sometimes wonder about the original owner who bought her in Fife and what (if anything) he/she would feel if they saw "their" car again today.
Her marvellous write up by previous owner Chris helped make my purchase decision easier, compared with the wide range of allegedly "FJSH/FSH/ex Royal household" cars I reviewed (with an excel spreadsheet
) at the time.
I saw her listing on "a well known auction site" and printed it out - it is now a "file divider" in her book of receipts.
I particularly enjoyed Chris's comment on "Economy": "Did I really say that? These cars are a high performance, luxury super saloon and you should not enter ownership without knowing the costs involved."
Hmmm. I achieved 28 mpg on the way home from picking her up and my friends at the local JEC asked if I knew what the accelerator was for. Cheek
.
I still have my receipt for the first tank of fuel (Tesco Kings Lynn - £87.73) - you could have left me some, Chris! Jokes....
Anyway, here we go.
It was a pleasure meeting Chris & Lindsey in Kings Lynn - I had a lovely train ride south; we met at the station and went for a pleasant coffee and a "bank transfer" of funds.
After leaving Kings Lynn, I had a lovely couple of days of "me time" in Norfolk.
(I and my family have had many holidays in Norfolk over the years and occasionally when I still end up in Kings Lynn, I recall the chat over the coffee and the realisation that this was where I achieved one of my dreams of owning a Jaguar XJ. What a bonus that it turned out to be a Super V8 in JRG.)
By the way - "Tibbles".
It's my daughter's nickname for my Super.
In the same way that you might call really tall and muscular people "Tiny", she thinks that my apparently nostalgic cat, looking unassuming and "old man"ish, but with a ferocious scream and vicious performance, is deserving of the name "Tibbles".
Chris's excellent thread on the car is
here
(assuming I can link to it properly), giving a continuous link from his ownership to mine.
I'm really happy to be the owner of an "olde worlde" XJ with chrome and everything and am guessing that it will be worth showing the world how she ages, even if I am not wielding the spanners too much myself.
I hope to add more info on here, assuming I can work the images properly and that I don't fall asleep too often...
(If it works properly, the images attached are my first acquaintances with "Tibbles" on my weekend of me time...)
This is on the way to Holt from Kings Lynn
Oh no - it's dirty already :neutral:.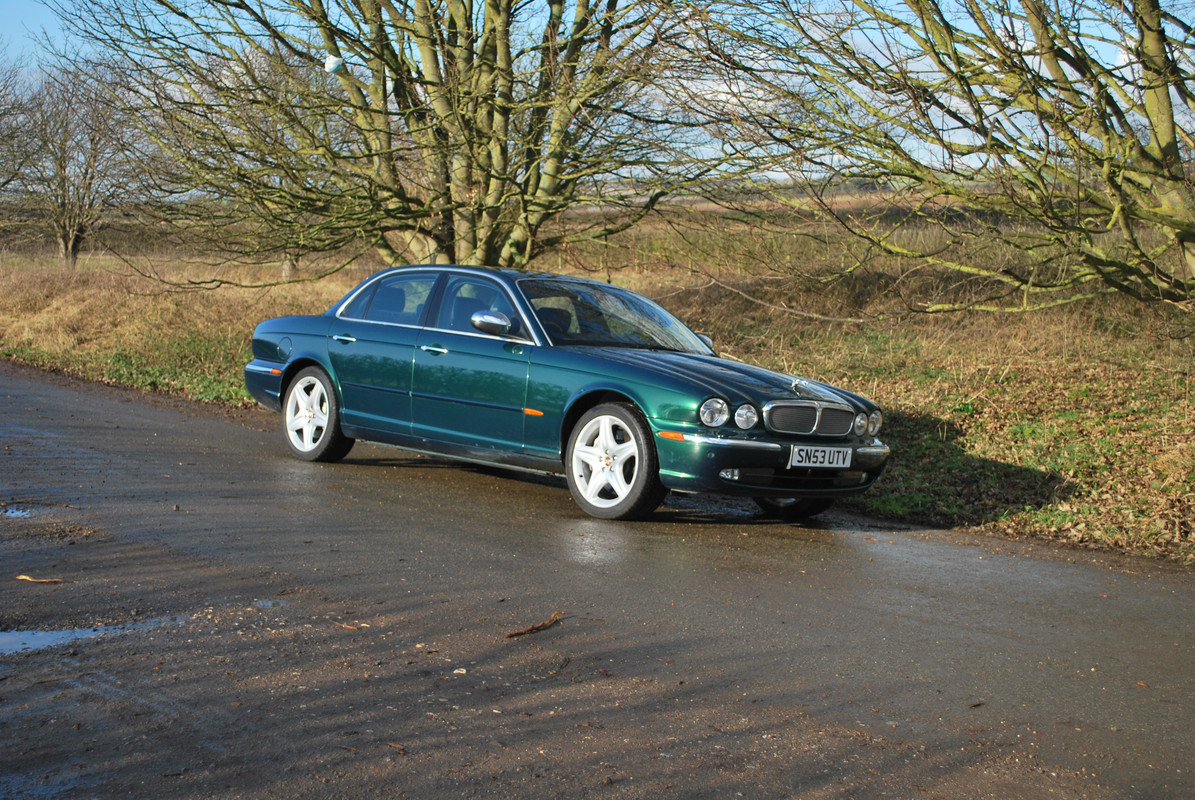 And here she is welcoming my first full day of XJ ownership.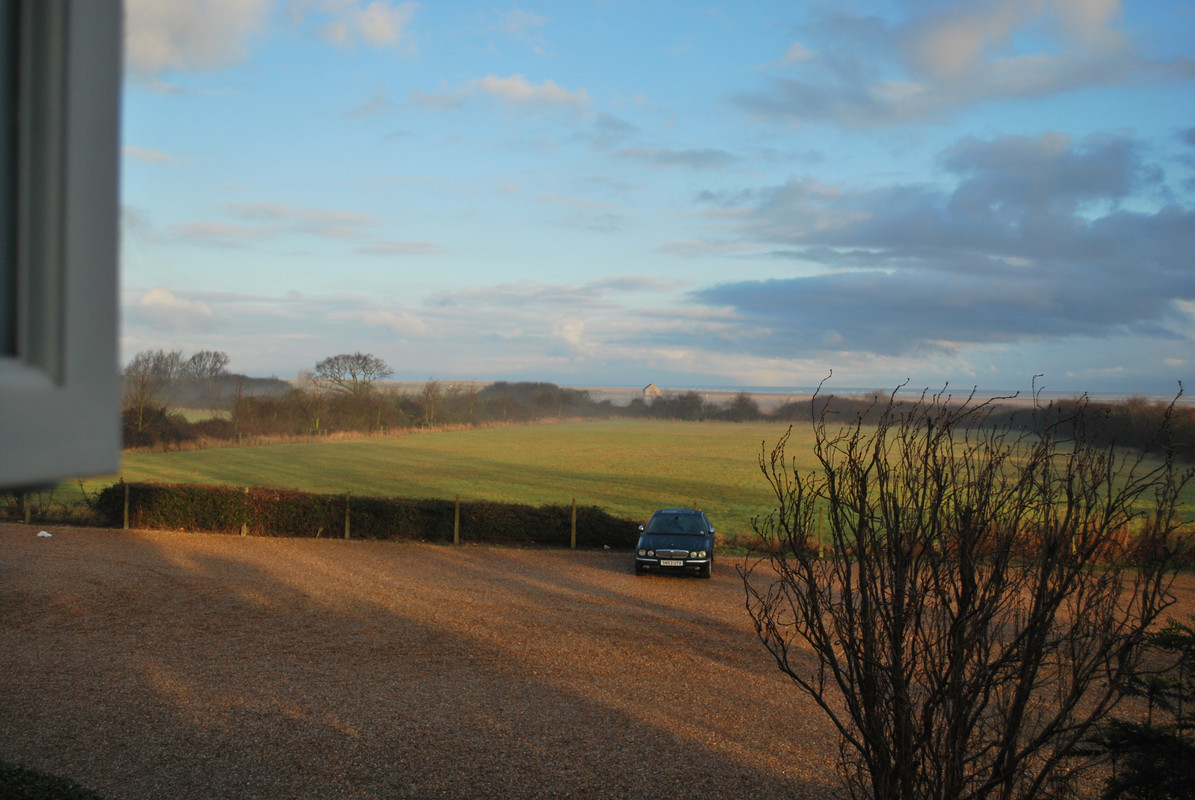 And a more intimate pic.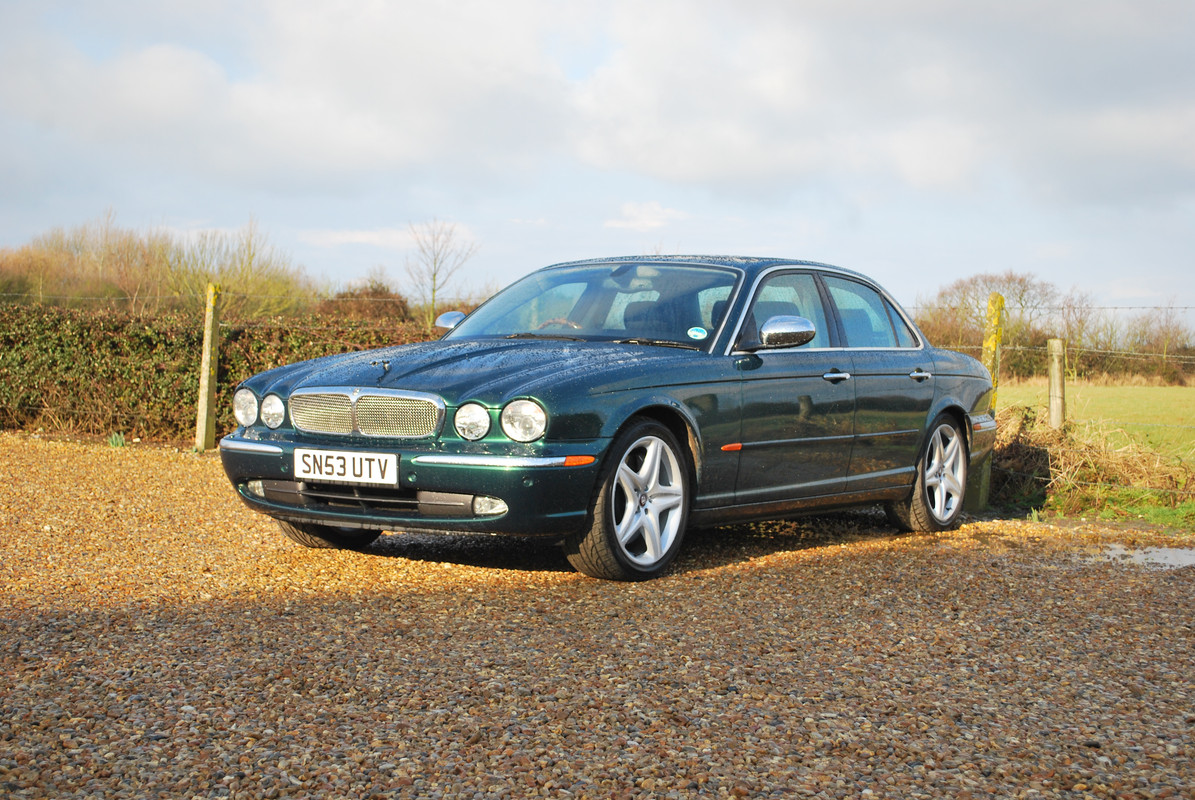 More to follow I hope....