Hi Everyone,
When I bought my X350 8 years ago it came with these wheels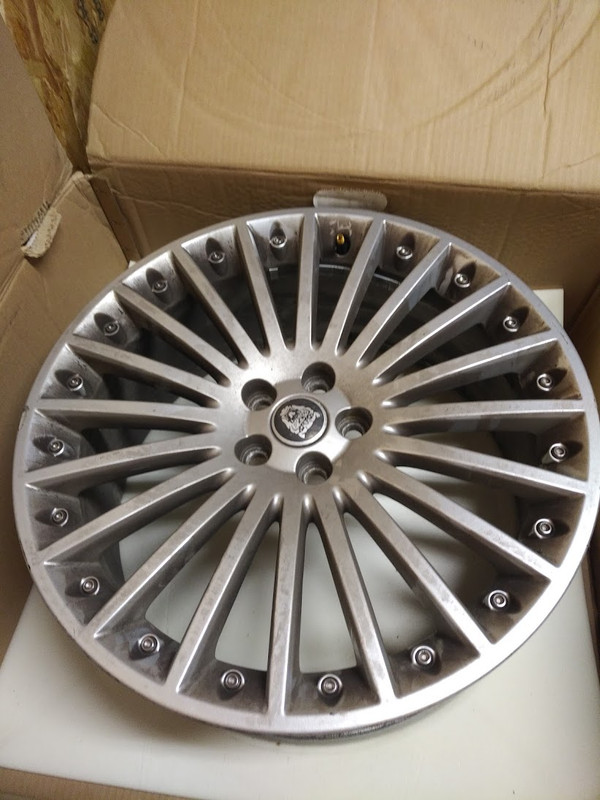 Its a staggered setup 8.5" wide on the front and 9.5" on the back. As part of a vibration issue I was solving in my car I bought a second set of identical wheels. The vibration turned out to be something else and I now have a very recently refurbished set to sell.
I'm trying to determine if these alloys were a factory fit option for any Jaguar model. I have not seen the design listed for the X350, I have seen the odd photo with these wheels fitted to an XK and the XF but no definitive information.
I'm looking to find as much accurate information as possible so I can put a classified together and target the right audience.
All I know at the moment is that this wheel is the DSR model from Team Dynamics and is advertised as fitting Jaguars on a couple of motorsport type websites.
Any help in tracking down any more useful information will be much appreciated.
THanks
Matt